Micro-Shading / Ombre Brows
LUX Anchorage, AK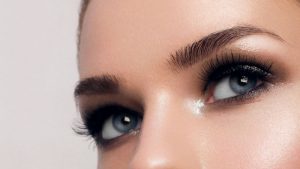 Eyebrow MicroShading (also known as Powder fill brows or Ombre Brows) is the latest beauty trend in the Permanent Makeup industry. Powder Brows are the transition of a singular color from light to dark providing a permanent makeup effect.
MicroShading is ideal for anyone wanting to enhance the look of their eyebrows. The results are natural looking regardless of the amount of the hair you currently have.
The outcome will be waterproof, smudge-proof and completely realistic. It lasts typically around 2 years on average, depending on the client's skin type, lifestyle and other factors. Over time, pigment fades leaving the skin and your natural brows behind.
Micro-Shading /Ombre Brows $550
Permanent Cosmetics is a non-surgical procedure which gently deposits colored pigment into the dermal layer of the skin.
Touch-Up $200 (TBD)
Once a year it is recommended that a touch up is done for a color boost. Touch ups are done on average 9-12 months .